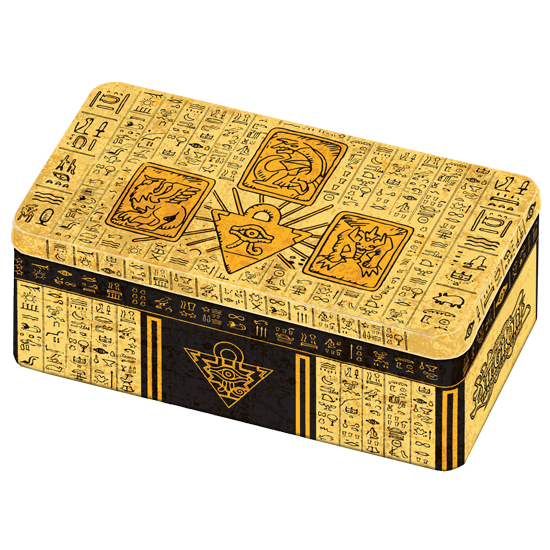 Important dates
In-Store Prerelease:
Global Tabletop Release:
About
To celebrate the Tins' historic 20-year run, this year's Mega Set will also include new artwork for 3 classic monsters that headlined some of the earliest Tins: Blue-Eyes White Dragon, Red-Eyes Black Dragon, and Dark Magician Girl! It'll also include 7 new cards as well as all-time great cards from years past like Ghost Ogre & Snow Rabbit, Ash Blossom & Joyous Spring, Lightning Storm, Nibiru the Primal Being, Forbidden Droplet, Red-Eyes Dark Dragoon, and more! Each 2022 Tin of the Pharaoh's Gods will contain 3 extra-large Mega-Packs, each with 1 Prismatic Secret Rare, 2 Ultra Rares, 2 Super Rares, 1 Rare, and 12 Commons from a huge mega-set. Each Tin contains in total: 3 Prismatic Secret Rares 6 Ultra Rares 6 Super Rares 3 Rares 36 Commons The 2022 Tin Mega-Pack mega-set is primarily made up of popular cards released in 2021, including cards from Blazing Vortex, Lightning Overdrive, Dawn of Majesty, Burst of Destiny, and more!
Spoilers from 2022 Tin of the Pharaoh's Gods:
3 results found