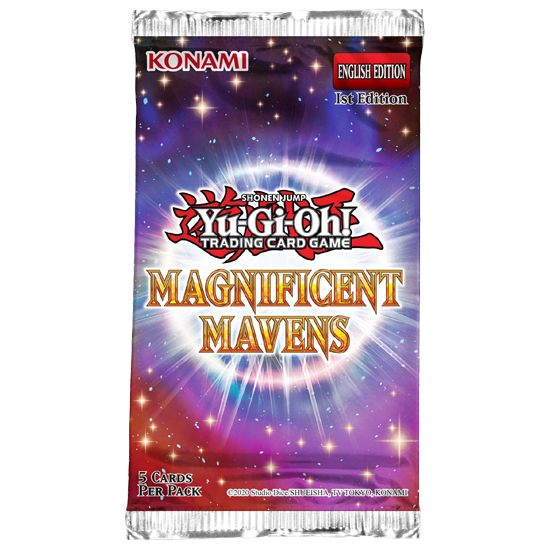 Important dates
In-Store Prerelease:
Global Tabletop Release:
About
Magnificent Mavens is an all-foil set with 103 Ultra Rare cards. Six of those cards can also be found as new hieroglyphic Pharaoh's Rare cards, along with 12 famous cards from the past that are in the set exclusively as Pharaoh's Rares (that's 18 Pharaoh's Rare cards in all, in this set!) Magnificent Mavens has brand new cards for Sky Strikers, Mayakashis, Witchcrafters, and Ishizu Ishtar's Deck from the animated series, plus dozens of cards available once again, including hot cards like Black Luster Soldier – Soldier of Chaos, Swordsoul of Mo Ye, Traptrix Sera, and Blue-Eyes Abyss Dragon. Each box of Magnificent Mavens contains: 1 pack of 70 card sleeves (1 of 6 new sleeve designs for Sky Strikers, Mayakashis, or Witchcrafters) 4 booster packs with 5 Ultra Rare cards per pack Select cards are also available in the Egyptian Hieroglyphic Pharaoh's Rare style.
Spoilers from Magnificent Mavens:
1 results found