Just this Monday, Konami took to the official Yu-Gi-Oh! Twitter account to announce a very different type of product: An "exclusive fleece throw blanket"!
"When the weather hits you with freeze, it's time to counterattack with this exclusive fleece throw blanket from Yu-Gi-Oh! Settle in for a binge-watch marathon, then get cozier thinking about how to improve your current deck with this warm fleece cover."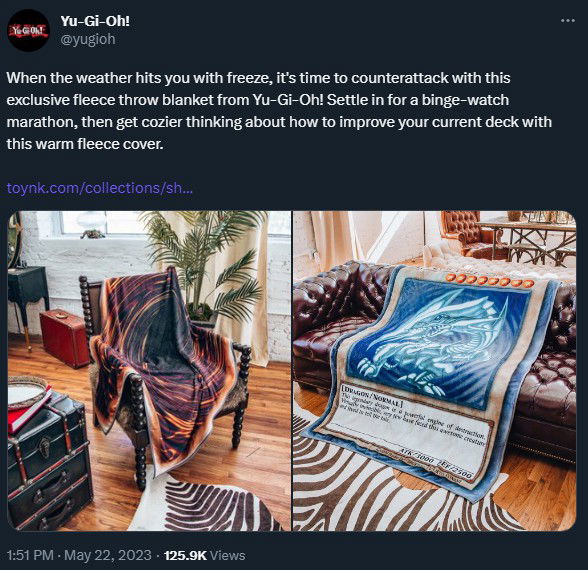 The blanket, which is being sold through the toy store "Toynk"'s online website, is based on the infamous and iconic Blue-Eyes White Dragon, which is a staple figure both in the anime, manga, and every other Yu-Gi-Oh! media, including the games Master Duel, Duel Links, and the Yu-Gi-Oh! TCG.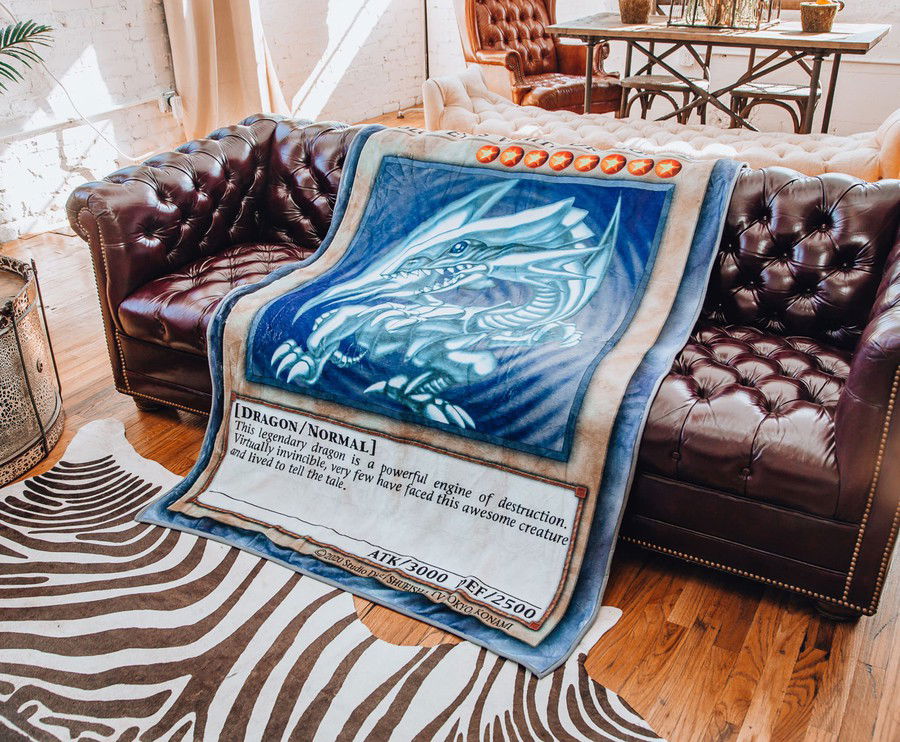 Furthermore, everyone who purchases 3 of this incredible, real-life, cozy card will also get another blanket for free. The blanket is double-covered, with one side showing the dragon, and the other showing a card cover, just like a real-life card. The card cover is designed after the original Yu-Gi-Oh! card cover shown in the franchise's main media.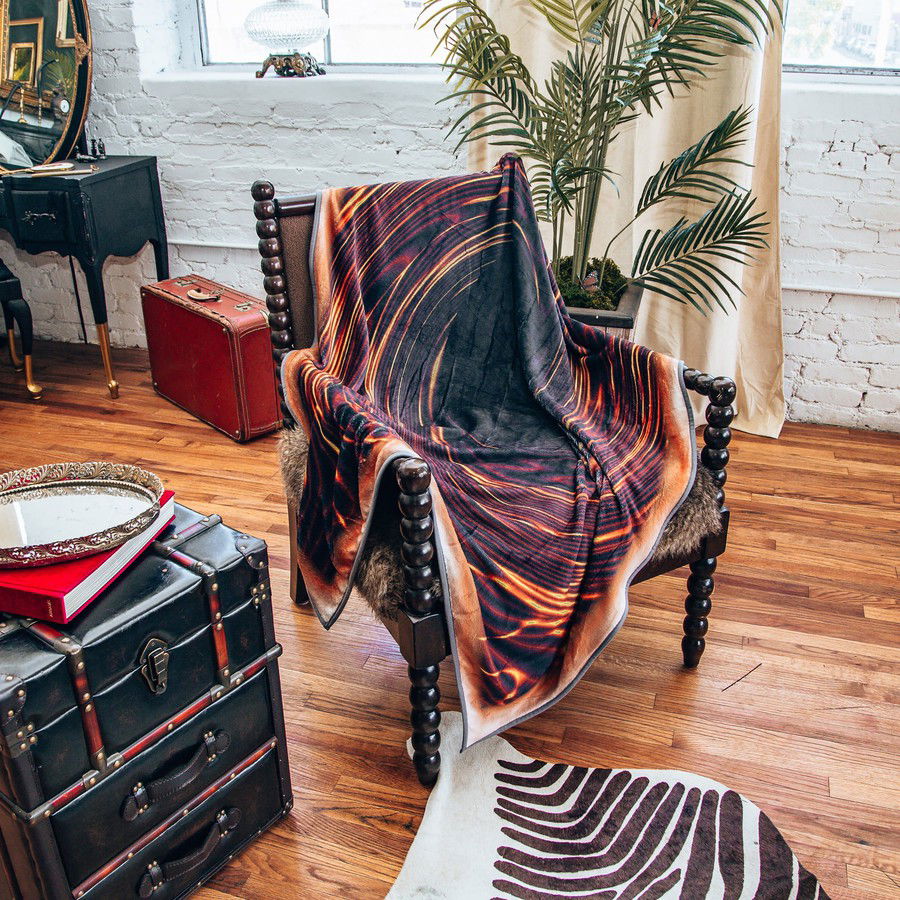 Overall, fans have received the product well, with most seemingly eager to cover themselves with the famous Dragon character. Others mention the Dark Magician characters as a more popular option in the future, particularly the Dark Magician Girl.
The store also has available other Yu-Gi-Oh! themed products, such as t-shirts, figurines, memorabilia, plushies and socks.
The blanket costs US$34.99 plus shipping, and is available right now in the official Toynk online store.