Earlier this week, Yu-Gi-Oh! content creator Robert "Dkayed" Tanney received a notice that he was banned from playing Yu-Gi-Oh! TCG for 3 years due to his "leaking" content.
Tanney is a prolific content creator who reportedly is the driving force behind content online for Yu-Gi-Oh! Duel Links and Yu-Gi-Oh! Master Duel, the digital forms of Yu-Gi-Oh! TCG. He has been active on social media for five years, amassing 350,000 subscribers and almost 2,400 videos on YouTube, ever since Duel Links was first released back in 2016. On Twitch, he has over 200,000 followers, and is considered by many the main channel for the two games' category on the broadcasting platform.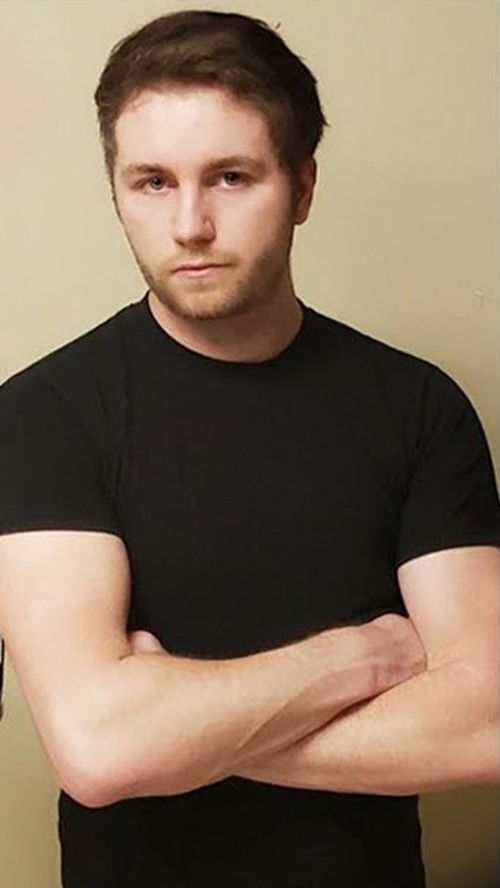 Overall, his content can be described as informative and trendy, ranging from deck guides, meta and update reviews and, every now and again, possible leaks. These leaks published over on YouTube videos and discussed live on Twitch have been reportedly the cause of his 3-year ban.
He made the whole issue public on his Twitter earlier this week:

The "leaks" published on his social media allegedly come from an "insider source", according to the content creator himself, though he later commented on Reddit that they were only "educated guesses" as to future content that would be released by Konami later on.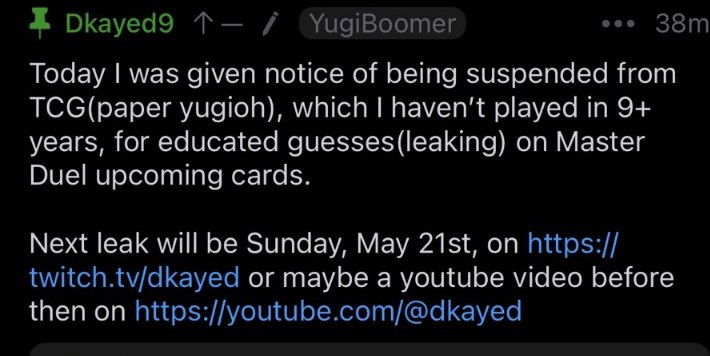 The problem with this ban, however, is that it bans him from the physical, paper-game, Yu-Gi-Oh! TCG, and neither includes Master Duel nor Duel Links. Tanney has stated he hasn't played the physical Yu-Gi-Oh! TCG in the last 9 years, which apparently makes this whole situation rather misguided.
However, fans have pointed out on social media that this move comes after Konami allegedly increased their regulations to properly punish "leakers" and anyone who violates privileged information. This could be just the first ban Tanney receives for now, though at the moment it seems rather inefficient to say the least.