The Yu-Gi-Oh! TCG Championship Series tournament in Vancouver took place this weekend, for the first time ever! Over 700 players attended the event.
The event not only had the standard competitive experience for the game, but also various public events such as Speed Duel and Advanced Format ATTACK OF THE GIANT CARD!!, 3v3, the youth league Sunday Dragon, and a series of public events with special prizes such as uncut sheets of fan-favorite collectible cards.
The most popular meta decks used were Unchained, Kashtira and Purrely, respectively. Check out below the meta breakdown, Top 4, and the decklists.
Top 16 Meta Breakdown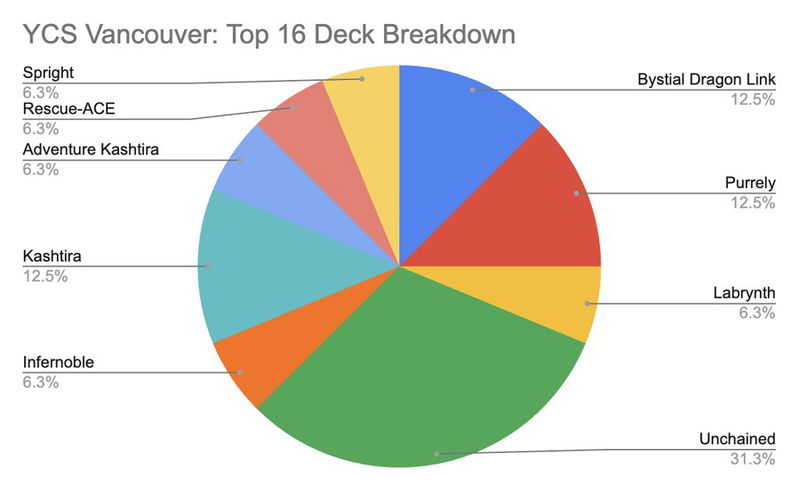 Top 4

Final Standings
1st place: Jesse Kotton
2nd place: Kody Manabe
3rd place: Richard Schaber
4th place: Christopher LeBlanc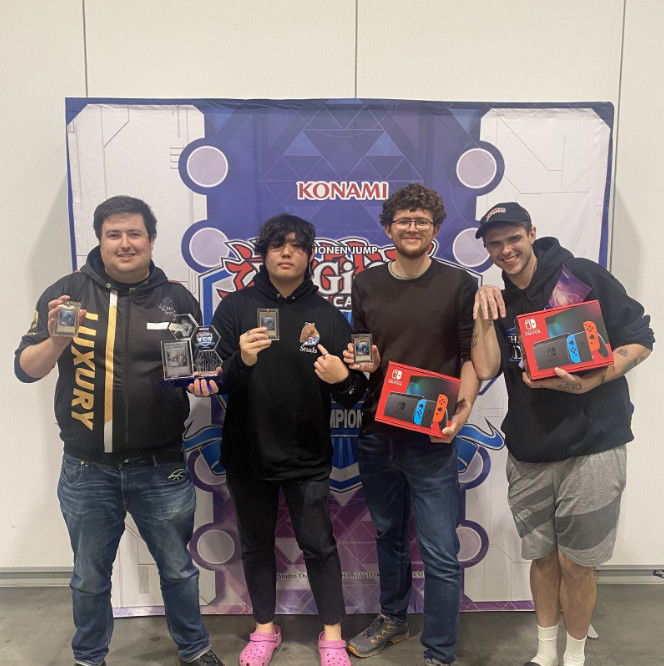 Congratulations to Jesse Kotton, the new YCS Vancouver champion!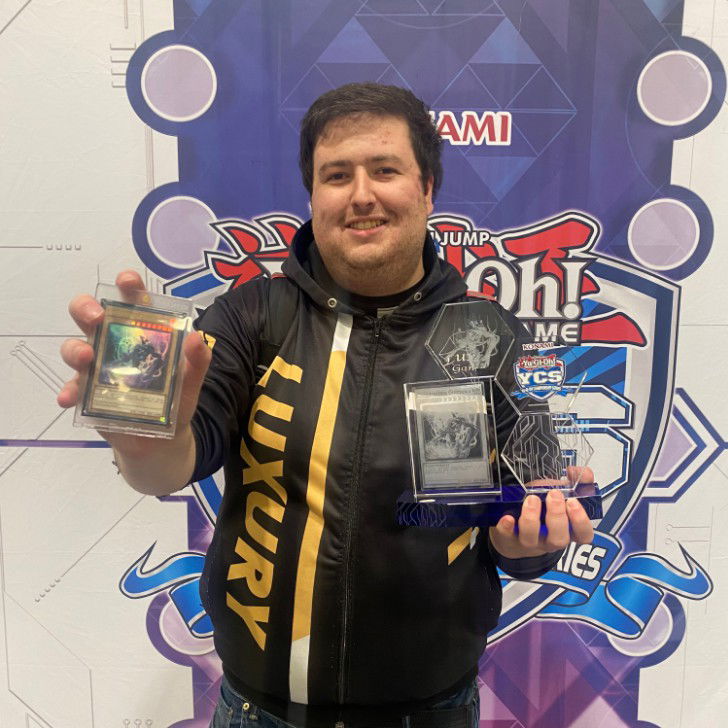 Decklist