Yu-Gi-Oh! is celebrating its 25th Anniversary with style! The Yu-Gi-Oh! Championship Series took place over this past weekend, on April 1st and 2nd, in three simultaneous locations all around the world: Bogotá, Colombia; London, England and Los Angeles, USA.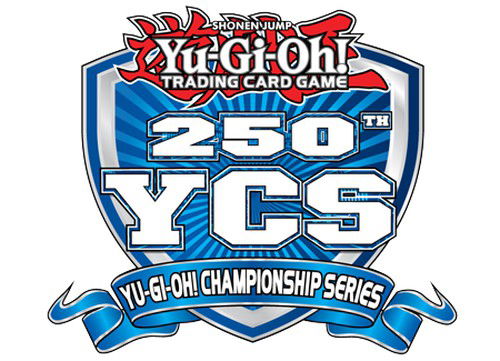 Almost 20 years ago, the first YCS was held in Los Angeles, USA, as well which makes this 25th edition even more special. Back then, only over 300 players gathered to play some competitive Yu-Gi-Oh! and hopefully get a few prizes along the way. Now, in 2023, over 3000 players gathered in Los Angeles to do the very same.
The event not only had the standard competitive experience for the game, but also various public events such as Speed Duel and Advanced Format ATTACK OF THE GIANT CARD!!, 3v3, the youth league Sunday Dragon, and a series of public events with special prizes such as uncut sheets of fan-favorite collectible cards.
The meta was overrun with Kashtira, which made up half of the Top 8 decklists.
You can check out the full event broadcasts here:
Top 8

Final Bracket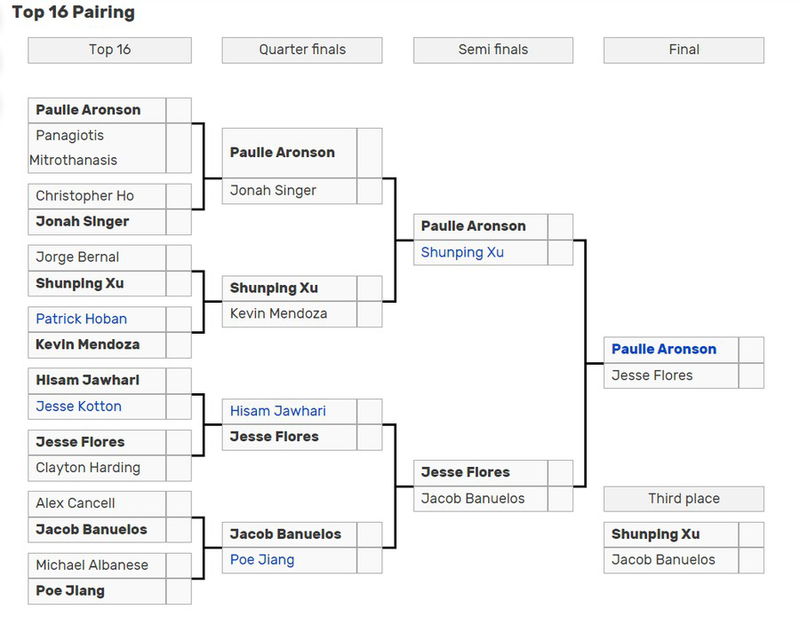 Congratulations to Paulie Aroson, who had previously won a YCS, making him a two-time champion now!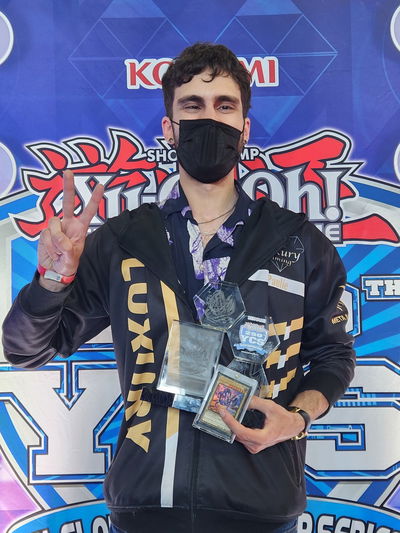 Congratulations also to Alexander Reynolds, who was the Number 1 Winner of Public Events Points at this event, winning himself a Ultra Rare foil Giant Card version of Anotherverse Dragon, besides a Super Rare YCS Prize Card.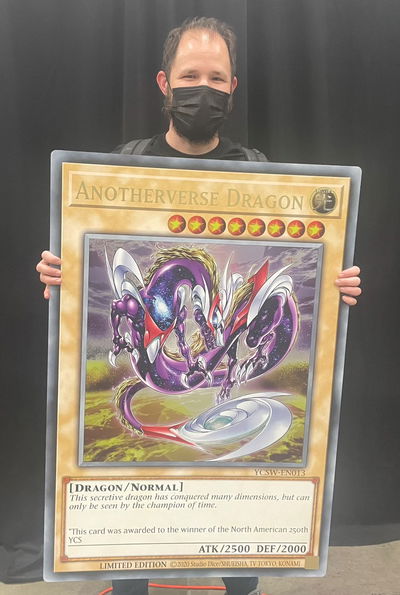 Top 4 Decklists