Continuing the celebrations of Yu-Gi-Oh!'s 25th Anniversary, after the return of the World Championship, set to happen late this year, and numerous product and event releases, Konami increased the festivities even further and strung together an outstanding Collection for fans across the world.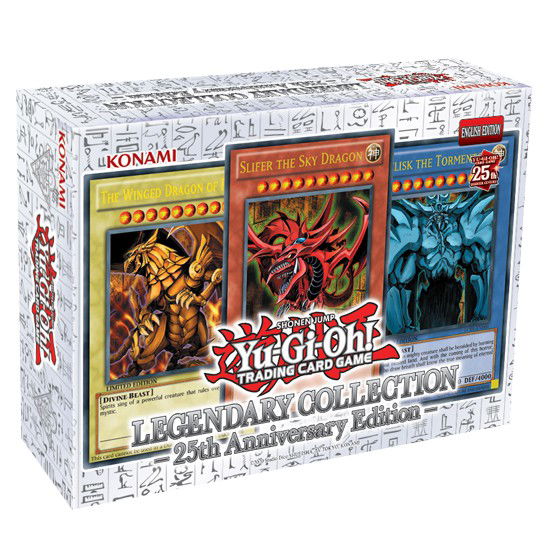 The collection, which is capped at just US$31.99, an incredible price for any TCG product of comparable size, contains a few of the most iconic cards the franchise has ever released, including the Blue-Eyes White Dragon, The Winged Dragon of Ra and many others, besides a few iconic boosters as well.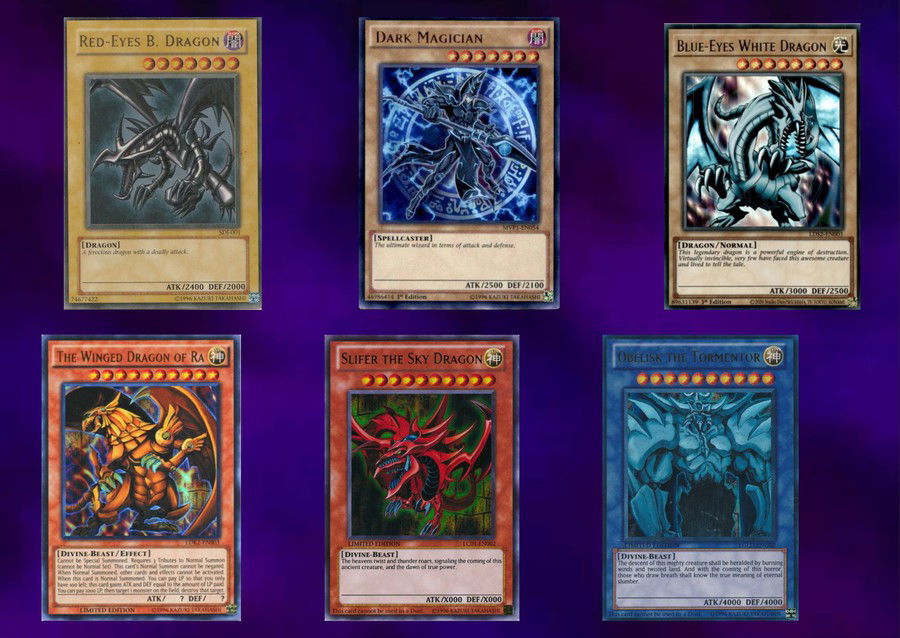 Direct description goes as follows:
The very first Yu-Gi-Oh! TRADING CARD GAME Legendary Collection is reborn as Legendary Collection: 25th Anniversary Edition! It contains 6 Booster Packs and 6 Ultra Cards, including special variant cards of some of the most famous monsters from the original anime series.
In addition to the 6 Ultra Rare cards, which include the highly requested and sought-after original Egyptian God Card Promos, the 25th Anniversary Edition will include a bonus 7th card! This 7th card will offer Duelists a sneak peek at a brand-new rarity created just for the 25th anniversary celebrations: The Quarter Century Secret Rare!
Each Legendary Collection: 25th Anniversary Edition will include 1 random Quarter Century Secret Rare version of 1 of the 6 special variant cards to give Duelists a taste of what's to come!
The bundle will hit be available for purchase as of April 2023.